Sales suspended until August 1st, 2023.
Apologies for any inconvenience.
Create your own mobile residential proxy farm with multiple 4G USB modems. It is going to be your own 4G proxy farm.
You own and run the hardware – I support you!
4G LTE Mobile Proxies consist of a server box (it can be a Raspberry Pi or a Mini PC or a laptop), a USB hub, and several 4G modems, where each modem is attached to its dedicated proxy address. The proxies can be rented and used either from the Internet or from the same LAN where the server box will be placed.
The software is a command-line-based BASH script with a WebApp (see the screenshots).
Full description (README.pdf or README.html) of the software is available.
Brief description of the setup:
IP resets on modems
WebApp for checking status of each modem
WEB\CLI API for actions like querying status, IP rotation, getting used bandwidth for the day\month, running speedtests
setting bandwidth quota per modem per month
bandwidth throttling per modem
exposing proxy ports, so they are available from world wide
reading\sending SMS and USSD
OS spoofing, to simulate TCP fingerprints of: MacOS \ iOS \ Windows \ Android
custom MTU\TTL per modem
proxy ACLs (what to allow/deny to proxy users)
How to make 4G proxies?
Price
1 server with 1 modem
1-week support
License for 6 months
Lite, USD 59
1 server with 10 modems
1-week support
License for 6 months
Medium, USD 129
2 servers with 20 modems on each
2-week support
License for 1 year
Pro, USD 149
3 servers with 20 modems on each
3-week support
License for 2 years
All plans include help with deployment & documentation.
Extras:
a modem $5
a server for $40
Web App demonstration
Description of the 4G proxies setup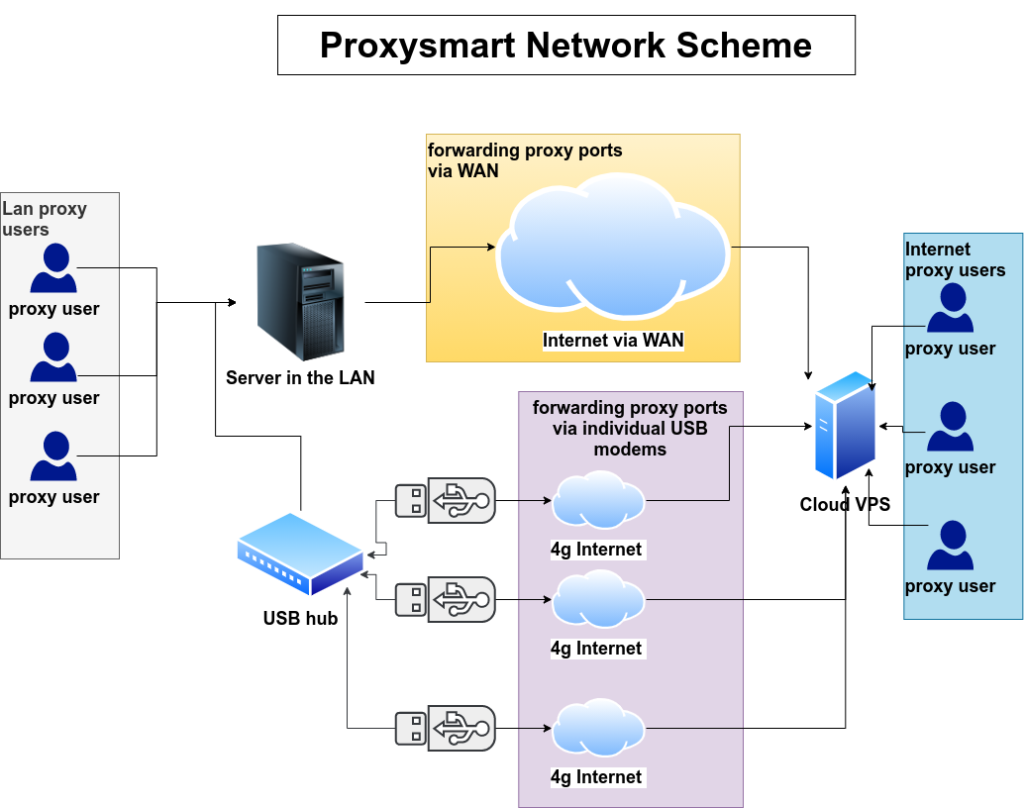 After we build your own 4g proxy farm, you would be able to:
Resell proxies
surf the Internet through proxies, either from your LAN or (when the VPS is used) from the Internet
visit each modem's WEB GUI through its corresponding proxy
add new modems
rotate IP-s
simulate other OS with custom TCP fingerprints (p0f)
Customers Who Chose Proxysmart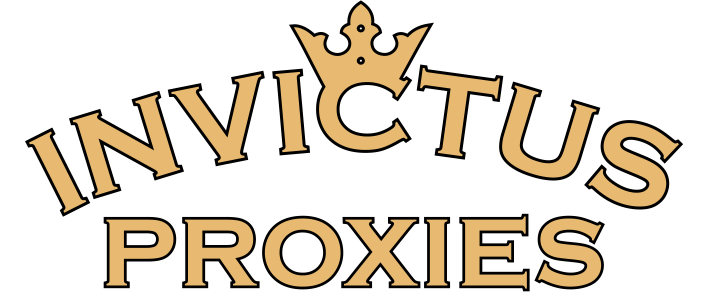 Technical Support
When included period of support ends (depending on a plan), I will support you only when I have free time. More priority support –
$80 per month. It includes 3 hours.
Payment
Visa / Mastercard
Advcash.com
Paysend.com
Revolut.com
KoronaPay
Fin.do
Qiwi.ru
YooMoney
SEPA (Europe)